Video Production Tools for Digital Artists
Introducing Motive
A video production application for creating, compositing, and editing multi-track video on touch screen devices.
Edit Footage
Cut together footage with import support for most common video codecs.
Create CG Effects
Use the wide range of CG tools to create stunning motion graphics and visual effects.
Composite Layers
Multi-track layering enhanced with LayerFX, a spatial compositing toolset for advanced layer-based effects.
Choose Output
Export project files to any of the industry-standard video and image sequence formats.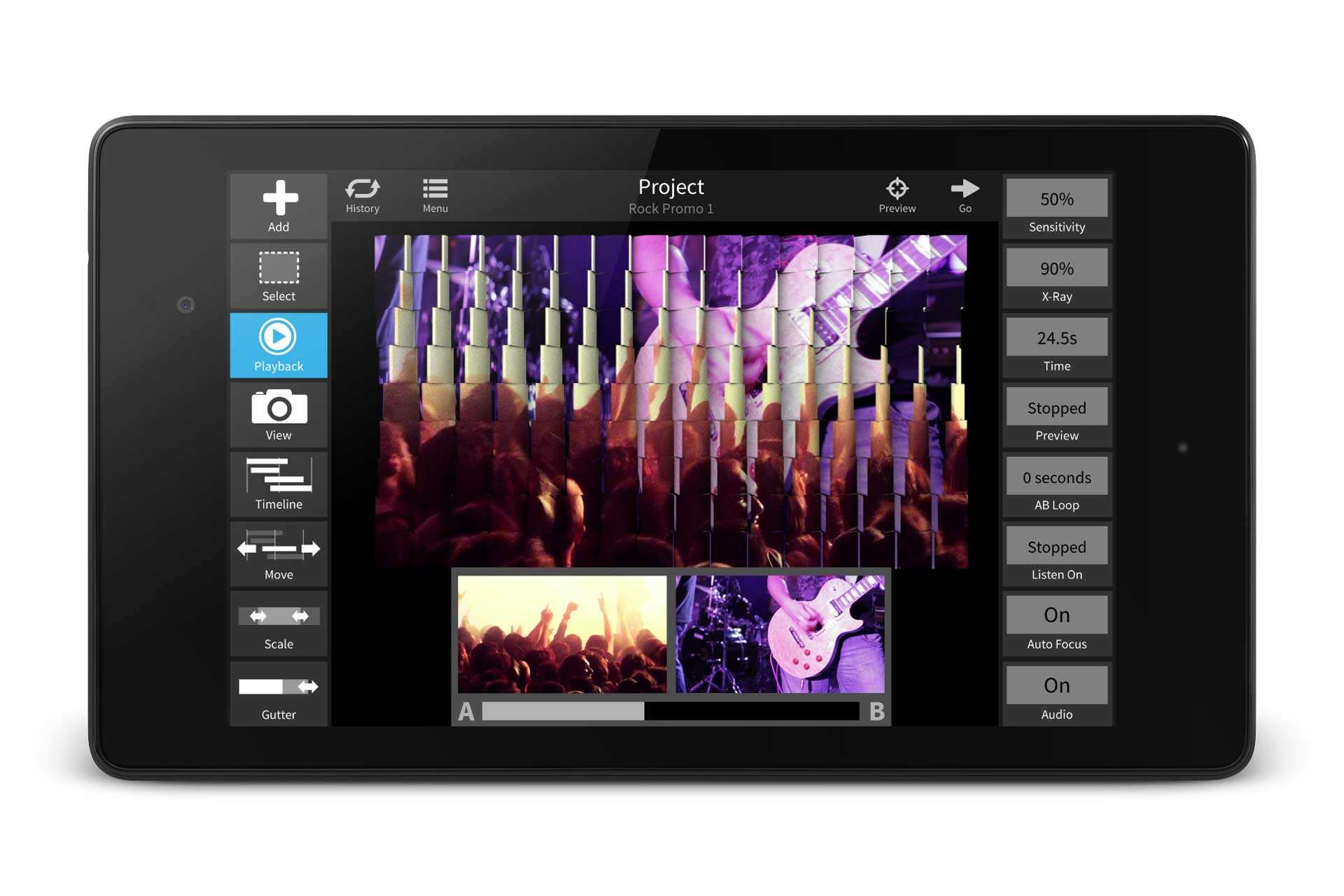 Built for Touch
Say goodbye to clunky mouse interfaces, endless keyboard shortcuts, and being stuck at a desk. Motive is designed for high productivity on touchscreen devices.
Innovative Workflow
Create and edit video by tapping, dragging, drawing, and painting, with an interface that takes advantage of everything multi-touch input has to offer.
Tablet Optimized
Every aspect of Motive has been optimized for a great experience on recent generation iOS, Android, and Windows tablets.
Work On The Go
Free of desktop workstations, it is now possible to do professional video production just about anywhere.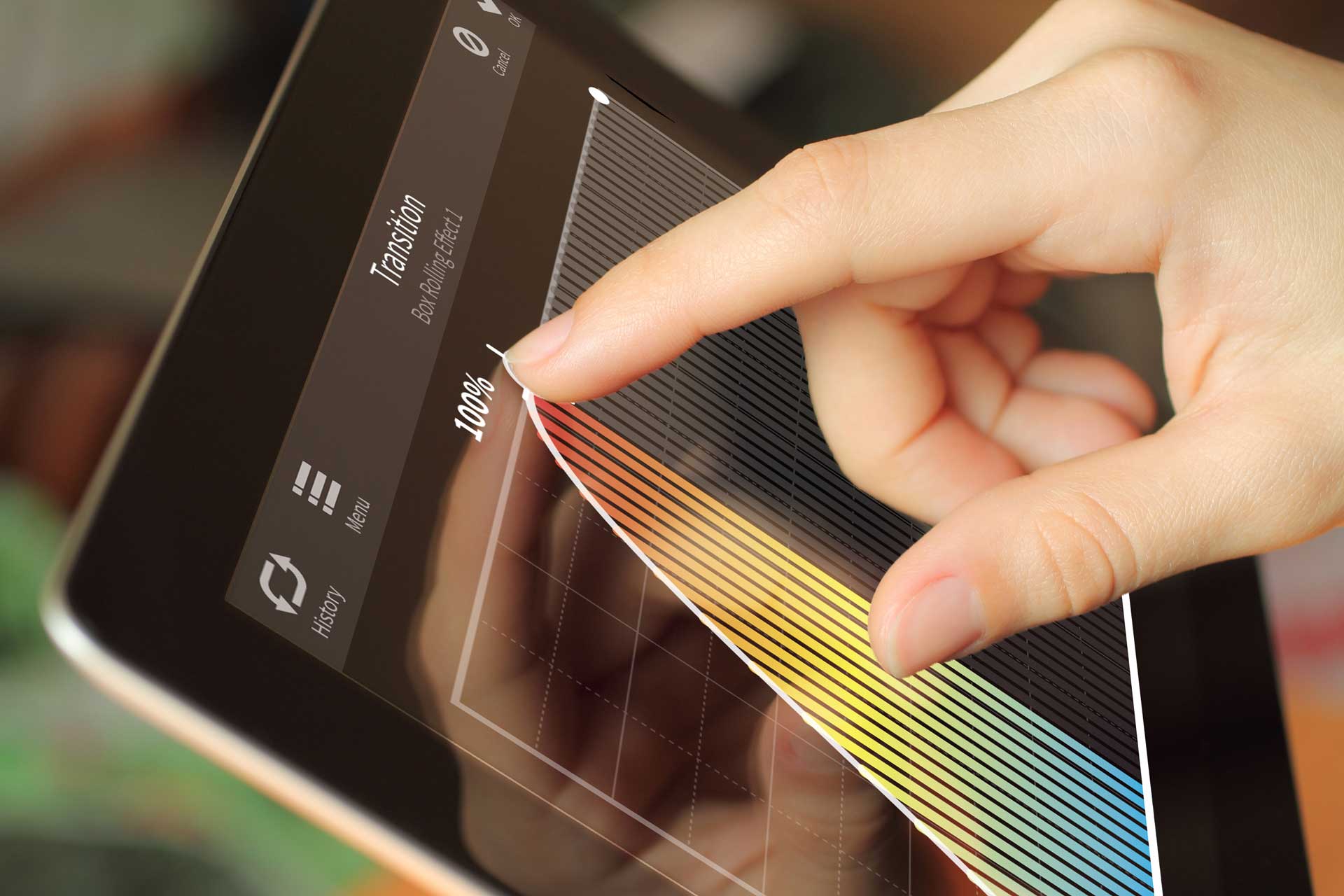 Cloud Accelerated
High-power tasks are handled on the cloud using the most advanced graphics technology available and the compute power needed to get the job done fast.
Latest Technology
Access the best graphics and compute hardware available without having to own a high-end professional workstation.
Powerfully Easy
No setup, no effort, no headache. Cloud acceleration is transparently integrated into the application, running automatically in the background as needed.
Always Ready
Cloud resources adjust to the demands of the project. The necessary compute power will always be there as soon as its needed.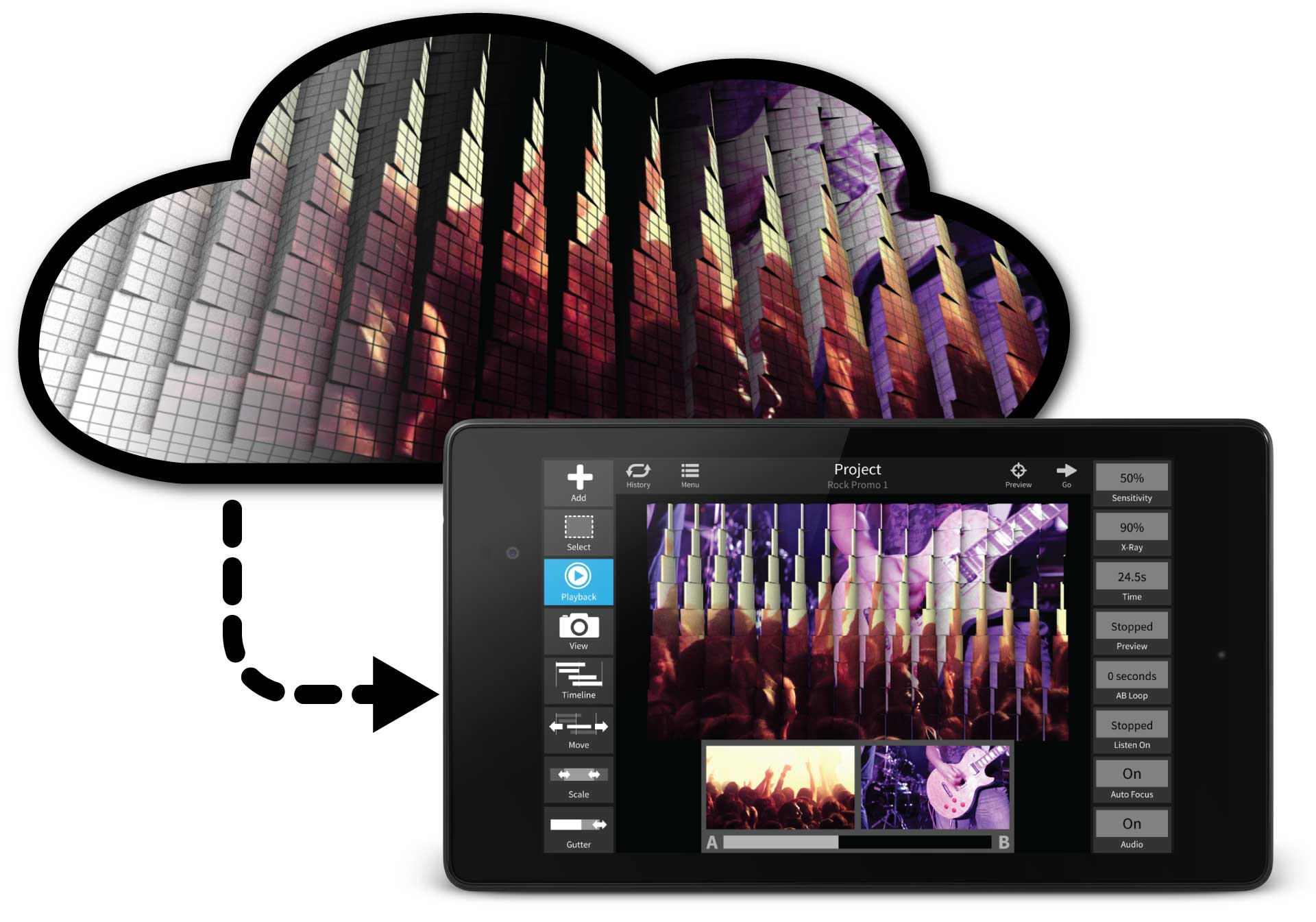 Made For Artists
It may run on a tablet but don't be fooled: Motive is made for high-end video production and has been carefully constructed for digital artists.
Creative Freedom
Full of professional-grade tools that deliver power, flexibility, and control for ambitious creativity.
Intuitive Tools
More artistic than technical, the complex aspects of video production are buried behind a set of highly intuitive tools.
Learn As You Go
An unparalleled help system is integrated directly into the interface. Long press on any part of the interface to learn how it works.
Motive University
In addition to the integrated help system, we're constantly releasing new tutorials, tips, tricks, and how-to guides to help artists get the most out of Motive as quickly as possible.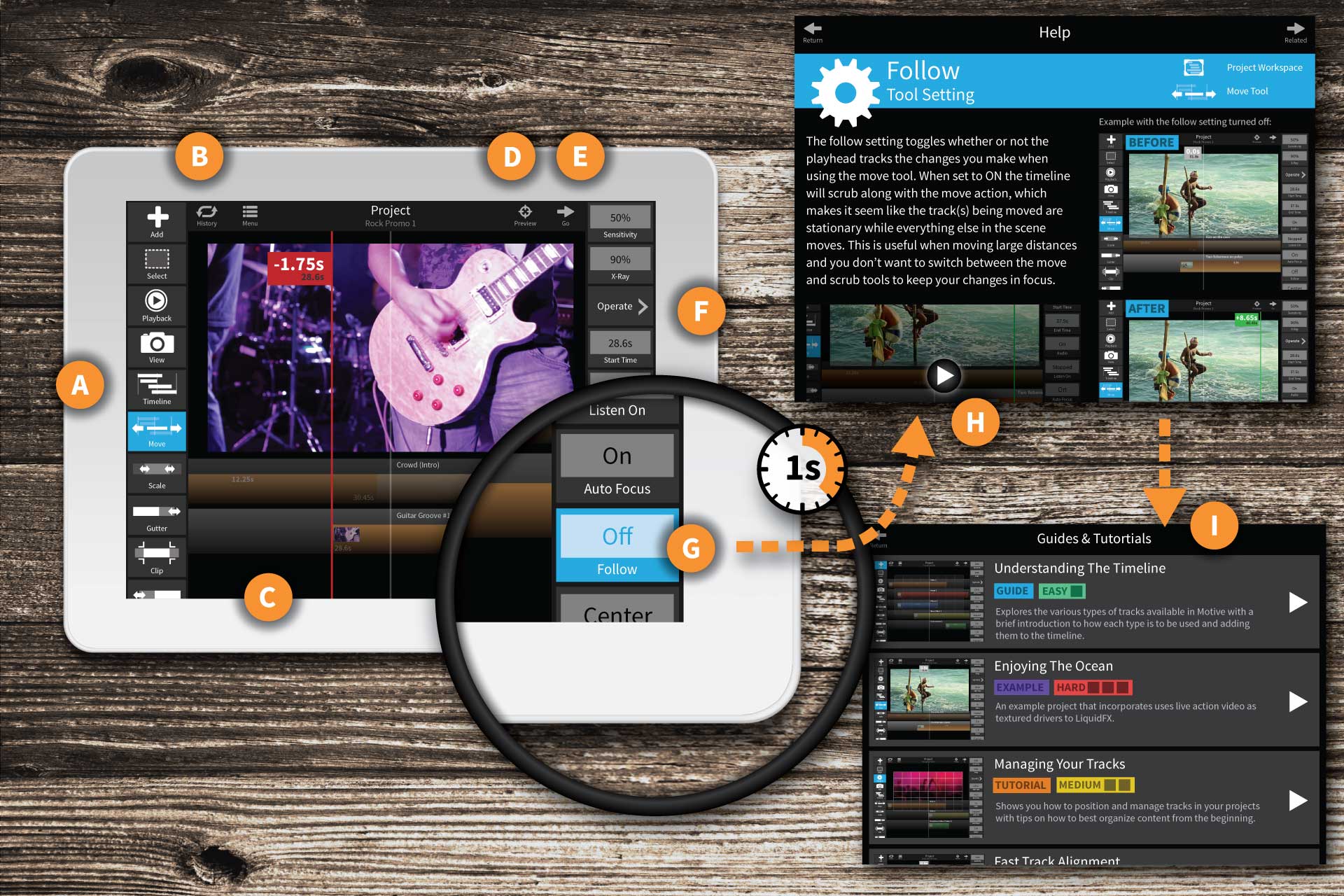 Tool Box
Workspace-specific tools for creating and editing content.
Interactive History
Undo and redo interactively with the labeled and animated queue.
Central Workspace
The project display with context-specific overlays and heads-up-displays.
Final Preview
Quickly view single frame and animation previews to see what the end result will look like when the final video is created.
"Go" Navigation
Easily switch between the different workspaces, each of which serves a specific task within the application.
Settings & Actions Box
Tool-specific controls for flexible and refined adjustments during creation and editing.
Learn Along The Way
Long press (press and hold for 1 second) on any part of the interface to access information and help about it.
Integrated Help
Every part of the interface has its own reference page for quick and easy access to help information.
Learning Resources
Go beyond the reference material and learn by example with video guides, tutorials, and sample demonstrations.
Join Us
We're in search of intrepid digital artists to test and provide feedback as we prepare for release. To participate you need a recent generation tablet that meets the following requirements:

7.1+

4.1+

2+

8.1+
If you are interested, and possess the conviction needed to dive into early release software, please contact us at the following: